Thanksgiving Presidential Proclamations

Thanksgiving Presidential Proclamations
Todos los años el Presidente de los Estados Unidos proclama el Día de Acción de Gracias mediante un discurso (Thanksgiving Presidential Proclamation) que forma parte de los anales de la historia norteamericana. Os ofrecemos algunos de los más significativos:

1676 Thanksgiving Proclamation

La primera Proclamación de Acción de Gracias (Thanksgiving Proclamation) tuvo lugar cuando aún esta festividad no contaba con una fecha fija y a pesar de ser una tradición muy extendida, no se podía decir que estuviera instaurada de forma oficial. La realizó aquel precedente de Congreso americano (Council)y éste es su texto original:

"The Holy God having by a long and Continual Series of his Afflictive dispensations in and by the present Warr with the Heathen Natives of this land, written and brought to pass bitter things against his own Covenant people in this wilderness, yet so that we evidently discern that in the midst of his judgements he hath remembered mercy, having remembered his Footstool in the day of his sore displeasure against us for our sins, with many singular Intimations of his Fatherly Compassion, and regard; reserving many of our Towns from Desolation Threatened, and attempted by the Enemy, and giving us especially of late with many of our Confederates many signal Advantages against them, without such Disadvantage to ourselves as formerly we have been sensible of, if it be the Lord's mercy that we are not consumed, It certainly bespeaks our positive Thankfulness, when our Enemies are in any measure disappointed or destroyed; and fearing the Lord should take notice under so many Intimations of his returning mercy, we should be found an Insensible people, as not standing before Him with Thanksgiving, as well as lading him with our Complaints in the time of pressing Afflictions:

The Council has thought meet to appoint and set apart the 29th day of this instant June, as a day of Solemn Thanksgiving and praise to God for such his Goodness and Favour, many Particulars of which mercy might be Instanced, but we doubt not those who are sensible of God's Afflictions, have been as diligent to espy him returning to us; and that the Lord may behold us as a People offering Praise and thereby glorifying Him; the Council doth commend it to the Respective Ministers, Elders and people of this Jurisdiction; Solemnly and seriously to keep the same Beseeching that being persuaded by the mercies of God we may all, even this whole people offer up our bodies and souls as a living and acceptable Service unto God by Jesus Christ."

George Washington's Thanksgiving Proclamation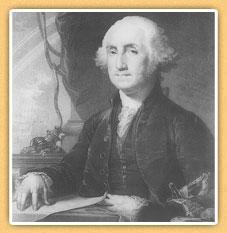 Discurso de George Washington (1789). En esta proclama histórica, el primer Presidente de los Estados Unidos recomienda la celebración patriótica del Thanksgiving de forma sistemática y anual, con seguimiento de ciudadanos e instituciones, proponiendo una fecha fija para su conmemoración, al final de la temporada de cosechas: el 26 de noviembre. Este es el texto original.


Whereas it is the duty of all nations to acknowledge the providence of Almighty God, to obey His will, to be grateful for His benefits, and humbly to implore His protection and favor; and Whereas both Houses of Congress have, by their joint committee, requested me to "recommend to the people of the United States a day of public thanksgiving and prayer, to be observed by acknowledging with grateful hearts the many and signal favors of Almighty God, especially by affording them an opportunity peaceably to establish a form of government for their safety and happiness:"
Now, therefore, I do recommend and assign Thursday, the 26th day of November next, to be devoted by the people of these States to the service of that great and glorious Being who is the beneficent author of all the good that was, that is, or that will be; that we may then all unite in rendering unto Him our sincere and humble thanks for His kind care and protection of the people of this country previous to their becoming a nation; for the signal and manifold mercies and the favorable interpositions of His providence in the course and conclusion of the late war; for the great degree of tranquility, union, and plenty which we have since enjoyed; for the peaceable and rational manner in which we have been enable to establish constitutions of government for our safety and happiness, and particularly the national one now lately instituted for the civil and religious liberty with which we are blessed, and the means we have of acquiring and diffusing useful knowledge; and, in general, for all the great and various favors which He has been pleased to confer upon us.
And also that we may then unite in most humbly offering our prayers and supplications to the great Lord and Ruler of Nations and beseech Him to pardon our national and other transgressions; to enable us all, whether in public or private stations, to perform our several and relative duties properly and punctually; to render our National Government a blessing to all the people by constantly being a Government of wise, just, and constitutional laws, discreetly and faithfully executed and obeyed; to protect and guide all sovereigns and nations (especially such as have shown kindness to us), and to bless them with good governments, peace, and concord; to promote the knowledge and practice of true religion and virtue, and the increase of science among them and us; and, generally to grant unto all mankind such a degree of temporal prosperity as He alone knows to be best.
Given under my hand, at the city of New York, the 3d day of October, A.D. 1789.


Abraham Lincoln's Thanksgiving Proclamation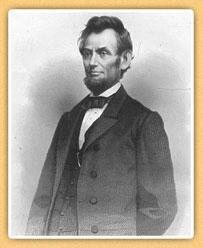 El discurso de Thanksgiving de Abraham Lincoln de 1863 disipa las dudas. Recomienda fervorosamente a todo el pueblo norteamericano la celebración del Thanksgiving el último jueves de noviembre, y se ha seguido esta tradición desde entonces ininterrumpidamente. Os mostramos el texto de la proclama histórica:


The year that is drawing towards its close, has been filled with the blessings of fruitful fields and healthful skies. To these bounties, which are so constantly enjoyed that we are prone to forget the source from which they come, others have been added, which are of so extraordinary a nature, that they cannot fail to penetrate and soften even the heart which is habitually insensible to the ever watchful providence of Almighty God. In the midst of a civil war of unequaled magnitude and severity, which has sometimes seemed to foreign States to invite and to provoke their aggression, peace has been preserved with all nations, order has been maintained, the laws have been respected and obeyed, and harmony has prevailed everywhere except in the theatre of military conflict; while that theatre has been greatly contracted by the advancing armies and navies of the Union. Needful diversions of wealth and of strength from the fields of peaceful industry to the national defence, have not arrested the plough, the shuttle or the ship; the axe has enlarged the borders of our settlements, and the mines, as well of iron and coal as of the precious metals, have yielded even more abundantly than heretofore. Population has steadily increased, notwithstanding the waste that has been made in the camp, the siege and the battle-field; and the country, rejoicing in the consiousness of augmented strength and vigor, is permitted to expect continuance of years with large increase of freedom. No human counsel hath devised nor hath any mortal hand worked out these great things. They are the gracious gifts of the Most High God, who, while dealing with us in anger for our sins, hath nevertheless remembered mercy. It has seemed to me fit and proper that they should be solemnly, reverently and gratefully acknowledged as with one heart and one voice by the whole American People. I do therefore invite my fellow citizens in every part of the United States, and also those who are at sea and those who are sojourning in foreign lands, to set apart and observe the last Thursday of November next, as a day of Thanksgiving and Praise to our beneficent Father who dwelleth in the Heavens. And I recommend to them that while offering up the ascriptions justly due to Him for such singular deliverances and blessings, they do also, with humble penitence for our national perverseness and disobedience, commend to His tender care all those who have become widows, orphans, mourners or sufferers in the lamentable civil strife in which we are unavoidably engaged, and fervently implore the interposition of the Almighty Hand to heal the wounds of the nation and to restore it as soon as may be consistent with the Divine purposes to the full enjoyment of peace, harmony, tranquillity and Union.
In testimony whereof, I have hereunto set my hand and caused the Seal of the United States to be affixed.
Done at the City of Washington, this Third day of October, in the year of our Lord one thousand eight hundred and sixty-three, and of the Independence of the Unites States the Eighty-eighth.


Discurso de George W. Bush (2005)

Por último os ofrecemos la proclama presidencial de Acción de Gracias (Thanksgiving Presidential Proclamation) más reciente, por el momento. La realizada por el Presidente George W. Bush el año 2005. Es una traducción al español bastante exacta.


Oficina del Secretario de Prensa (Busan, República de Corea) 19 de noviembre de 2005 Día de Acción de Gracias 2005 El Día de Acción de Gracias es el momento para compartir nuestras bendiciones y celebrar las oportunidades que la libertad nos otorga. Los exploradores y colonizadores que llegaron a esta tierra a menudo agradecieron la extraordinaria riqueza que encontraron. Y hoy, seguimos agradecidos de vivir en un país de libertad y abundancia. Damos gracias por el amor de la familia y los amigos y le pedimos a Dios que siga guardando a los Estados Unidos de América.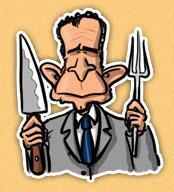 Este Día de Acción de Gracias oramos y expresamos nuestra gratitud a los hombres y mujeres que trabajan para mantener salvo y seguro a Estados Unidos. A los miembros de nuestras fuerzas armadas, al personal estatal y local encargado de aplicar ley y a los que responden primero en casos de emergencias, ellos representan los más elevados ideales de valor y devoción al deber de nuestra nación. Nuestro país está agradecido por su servicio y por el apoyo y sacrificio de sus familias. Le pedimos a Dios bendiciones especiales para quienes han perdido a sus seres queridos en la línea del deber. Recordamos también a los afectados por la destrucción causada por los desastres naturales. Su tremenda determinación de reparar sus vidas ejemplifica el espíritu estadounidense y estamos agradecidos a quienes en toda nuestra nación respondieron al llamado de sus vecinos en necesidad y los ayudaron con alimentos, albergue y una mano amiga. Pedimos fuerza y perseverancia constantes en la tarea de reconstruir esas comunidades y devolver la esperanza a nuestros ciudadanos. Damos gracias por vivir en un país en el que reina la libertad, prevalece la justicia y florece la esperanza.
Reconocemos que Estados Unidos es un lugar mejor cuando respondemos al llamado universal de amar al prójimo y a aquéllos que están en necesidad. Que Dios bendiga y guíe a los Estados Unidos de América en nuestro camino hacia adelante.
POR TANTO, YO, GEORGE W. BUSH, presidente de los Estados Unidos de América, en virtud de la autoridad de que me invisten la Constitución y las leyes de Estados Unidos, proclamo por la presente el jueves 24 de noviembre de 2005, Día Nacional de Acción de Gracias.
Exhorto al pueblo de Estados Unidos a reunirse en sus centros de culto y centros comunitarios con la familia amigos y seres queridos para reforzar los lazos que nos unen expresar gratitud por las muchas bendiciones de que gozamos.
EN FE DE LO CUAL, firmo en este décimo octavo día de noviembre, del año de Nuestro Señor dos mil cinco, y el 230mo. de la independencia de los Estados Unidos de América.
Discurso de Barack Obama (2010)

En la proclamación de 2010, Obama pidió que el día de Acción de Gracias sea un tiempo para "unirse en un espíritu de comunión y gratitud por las primicias del año y las bendiciones" y para dejar de lado los problemas y desacuerdos y "bajar la cabeza en el reconocimiento humilde de la providencia otorgada a nuestro país.


A beloved American tradition, Thanksgiving Day offers us the opportunity to focus our thoughts on the grace that has been extended to our people and our country. This spirit brought together the newly arrived Pilgrims and the Wampanoag tribe -- who had been living and thriving around Plymouth, Massachusetts for thousands of years -- in an autumn harvest feast centuries ago. This Thanksgiving Day, we reflect on the compassion and contributions of Native Americans, whose skill in agriculture helped the early colonists survive, and whose rich culture continues to add to our Nation's heritage. We also pause our normal pursuits on this day and join in a spirit of fellowship and gratitude for the year's bounties and blessings. This harvest season, we are also reminded of those experiencing the pangs of hunger or the hardship of economic insecurity. Let us return the kindness and generosity we have seen throughout the year by helping our fellow citizens weather the storms of our day. As Americans gather for the time-honored Thanksgiving Day meal, let us rejoice in the abundance that graces our tables, in the simple gifts that mark our days, in the loved ones who enrich our lives, and in the gifts of a gracious God. Let us recall that our forebears met their challenges with hope and an unfailing spirit, and let us resolve to do the same.



Now, therefore, I, Barack Obama, President of the United States of America, by virtue of the authority vested in me by the Constitution and the laws of the United States, do hereby proclaim Thursday, November 25, 2010, as a National Day of Thanksgiving. I encourage all the people of the United States to come together to give thanks for all we have received in the past year, to express appreciation to those whose lives enrich our own, and to share our bounty with others.



In witness whereof, I have hereunto set my hand this twenty-third day of November, in the year of our Lord two thousand ten, and of the Independence of the United States of America the two hundred and thirty-fifth